Only time for the best! 20 minutes with Irish Nature
Seared Beef Fillet, Wild Mushrooms, Tenderstem Broccoli & Red Wine Jus
Life in the kitchen is a busy one. Sysco have teamed up with Irish Nature to bring you this quick and delicious recipe, that will leave your customers smiling….and coming back for more!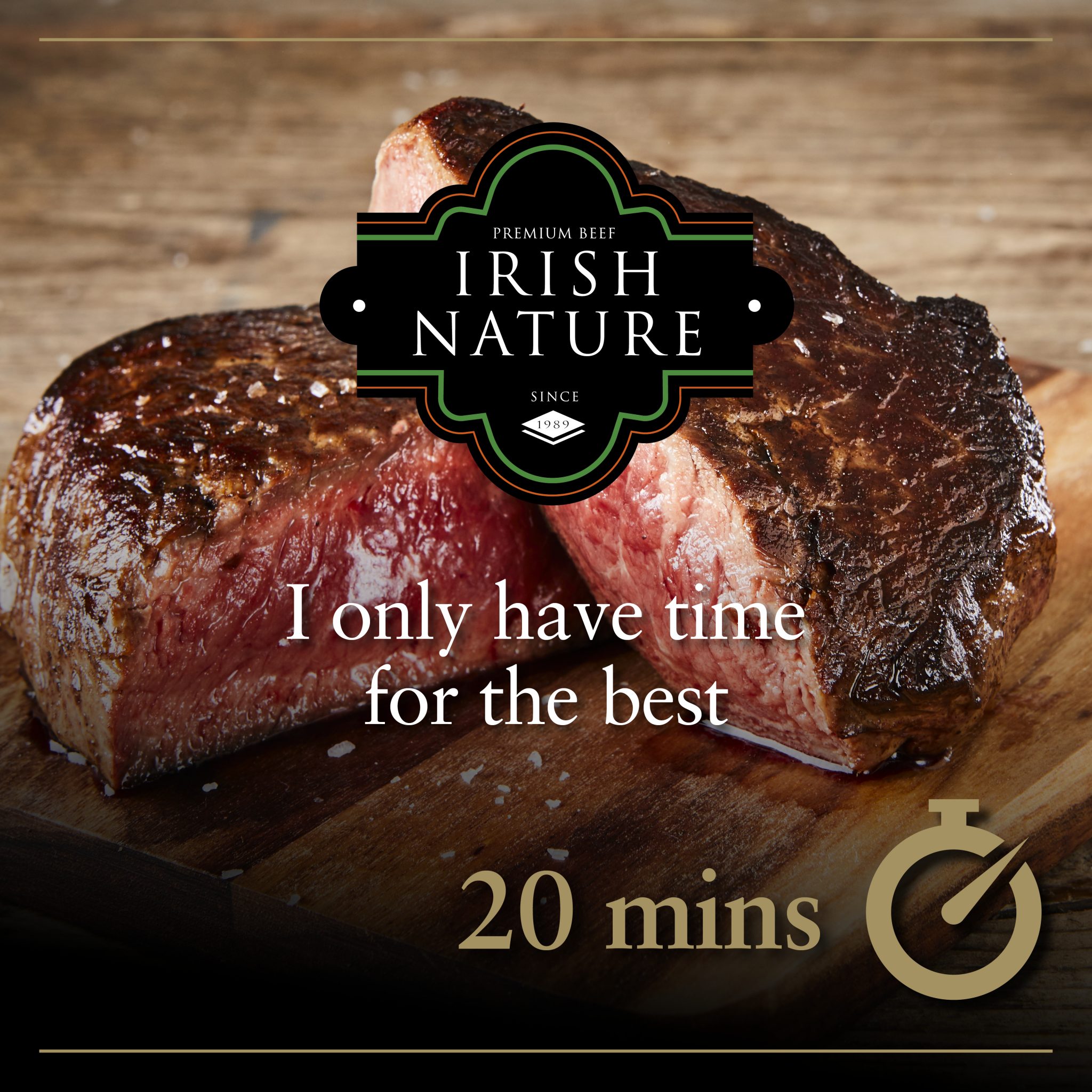 Ingredients
For The Sauce
Sauce Recipe
In a heavy bottomed pan add half of the butter and slowly sweat off the shallots and thyme.
When starting to colour add in the Madeira and red wine and gently reduce by 2/3.
Add in the veal stock and reduce again by a further half.
Remove from stove and gently whisk in the rest of the cold butter. This should help thicken the sauce slightly and give it a nice shine.
Season and seal off the beef in a touch of olive oil obtaining a nice colour, cook to your liking and leave to rest.
In a heavy non-stick pan heat the butter until starting to foam. Add in the chopped shallots, garlic, thyme and mushrooms and cook out for a minute.
Add in the broccoli, and season with the Maldon salt and black pepper.
Place the vegetables in the centre of the plate, top with the beef and dress with a generous portion of the sauce.
Shop Now