The Christmas Chef: 6 Tipples That Will Delight Your Diners This Season
As the nights draw in, nothing quite warms up frozen fingers than a cosy alcoholic beverage.
Christmas is one of the best seasons to experiment with creative cocktails and winter spiced creations, as everyone will be in the party mood – all the better to increase sales with novelty drinks and upgrades that will keep your customers coming back for more. Take some inspiration from our list of six drinks that are sure to delight your guests.
Festive Cocktails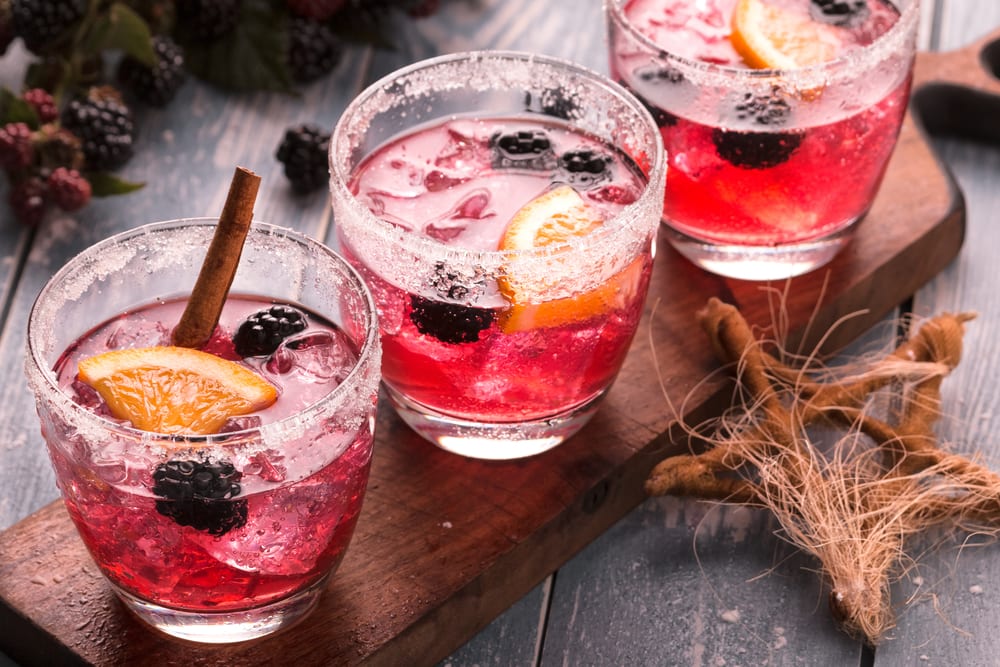 Our range of syrups lend themselves to creating the perfect cocktails to get your guests excited. Why not try an indulgent Chocolate White Russian, with many of the ingredients of a traditional Irish Coffee: vodka, Kahlua, heavy cream and DaVinci Chocolate Syrup – simply fill a rocks glass with ice, drizzle over the chocolate syrup, add vodka, Kahlua, and cream, and stir.
Serving with a piece of chocolate is optional, but very well received. Alternatively, capitalise on gin's renewed popularity by creating a Bramble: take a large measure of dry gin and shake together with lemon juice and sugar syrup, pour over crushed ice and drizzle over Crème de Mure. Garnish with a lemon zest or some fresh seasonal berries.
Or, try a Negroni: Italians believe you need to drink three of these before you begin to enjoy them (it's up to you if you decide to let your guests try this out in one night)! Combine gin, vermouth and Campari into a rocks glass over ice, and stir. Zest the orange over the glass. That's it!
Craft Beers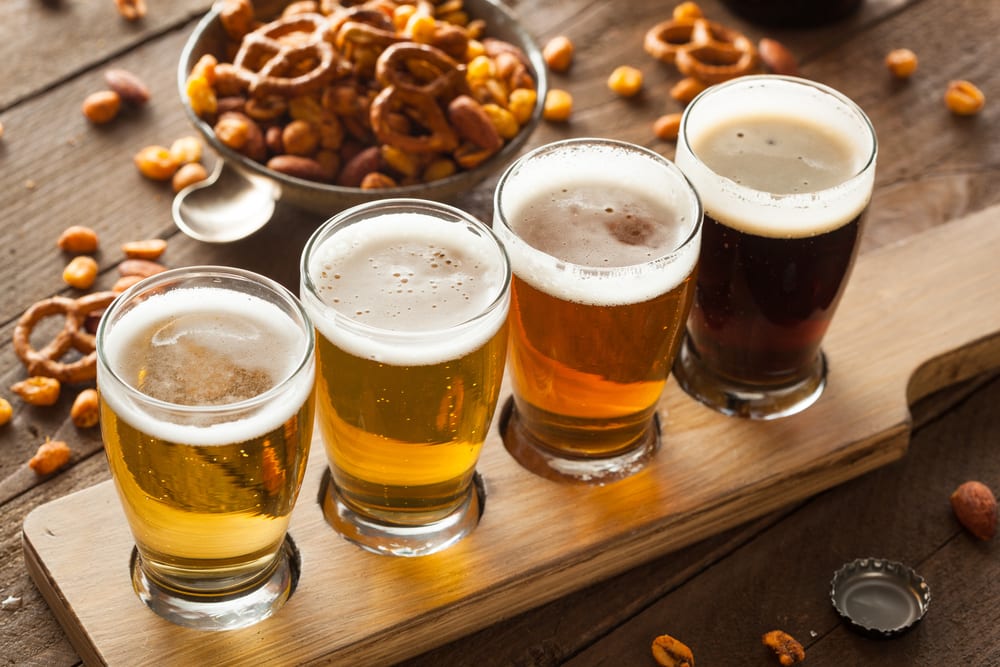 You should provide your customers with an interesting selection of craft beers in addition to the regular, big-brand offering. Wine doesn't suit all tastes and craft beer has enjoyed a massive resurgence in recent years. With beer pairings and tastings hitting restaurant culture, it's never been a better time to please diners and increase profits by including innovative beers on your menu.
Suggest a brown ale to pair with hearty stews, sausages, or red meat. If the diner opts for seafood or wild game, a porter is best. And for rich, indulgent desserts, you can't go wrong with a stout.
Irish Coffee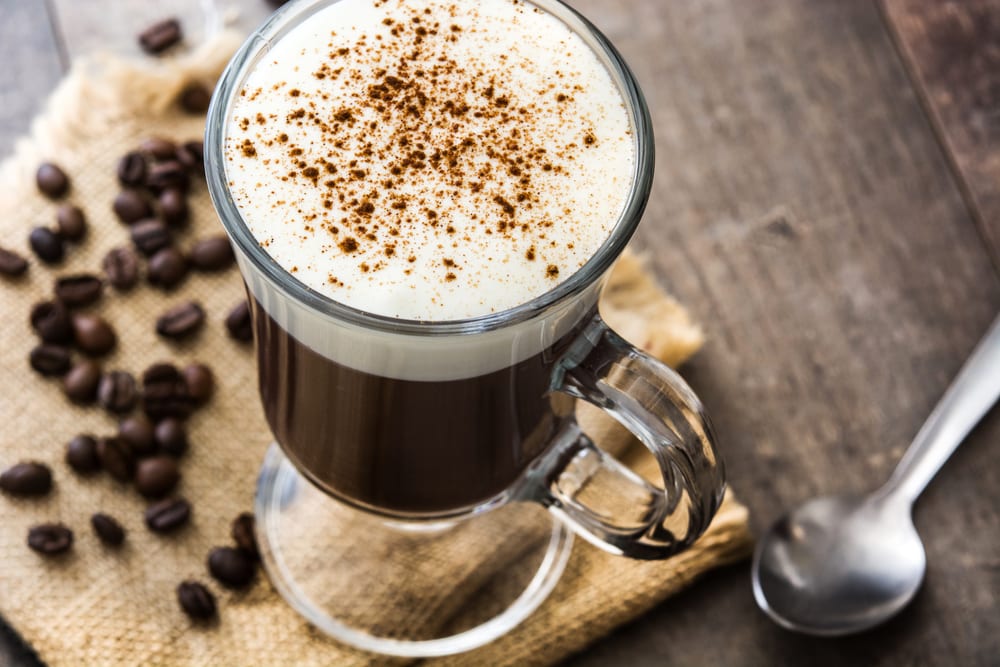 The original, and the very best. Artisans of this cultured yet cheeky digestif know the secret lies in pouring the cream over the back of a spoon to stop it sinking. This wonderful warmer is sure to put a smile on people's faces, so start it off right by selecting the finest medium roast espresso, and prepare as per instructions in a mug or a heatproof glass.
Here's how to do it best:
Mix in a teaspoon of soft brown sugar or muscovado – don't skimp, as this essential step helps the cream to float.
Add a generous amount of good whiskey (we'll leave the measuring up to you).
Finally, whip up a good helping of very cold double cream, and slide it over the back of the spoon to rest on top.
Sláinte!
Red Wine Richness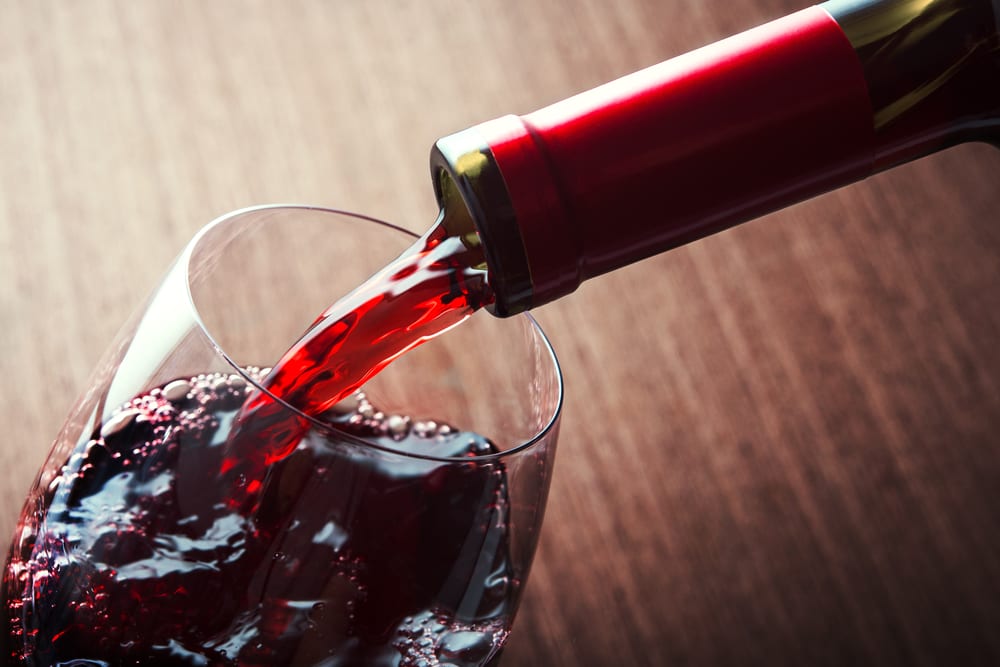 Selecting the right wine to pair with your Christmas lunch is an art form, but one we think we've got nailed. Dining on duck or a cheese plate this season? Try a gorgeous Cabernet Sauvignon, with vivid red glimmers and notes of vanilla and red fruits.
Our Fonte Della Vigna Sangiovese Merlot is a fantastic choice that will complement a variety of dishes. Its savoury notes perfectly match the richness of Christmas cuisine, and its Italian origins lend it particularly well to tomato-based sauces.
And forget leaving it on the side: "room temperature" actually refers to cellar temperature, meaning that red wine should be served cooler than you might have been led to believe. Lighter, fruitier reds should be served at the chilly end of the temperature range, while more full-bodied options will definitely benefit from resting by the fireside for a while.
To maximise profits at this important season, try warming up the standard house red with spices and fruits for an indulgent mulled wine – the perfect accompaniment to any outdoor events you're catering this season. For a twist on the usual recipe, include a generous helping of clementines, star anise, cinnamon sticks and a dollop of maple syrup.
Wintry White Wine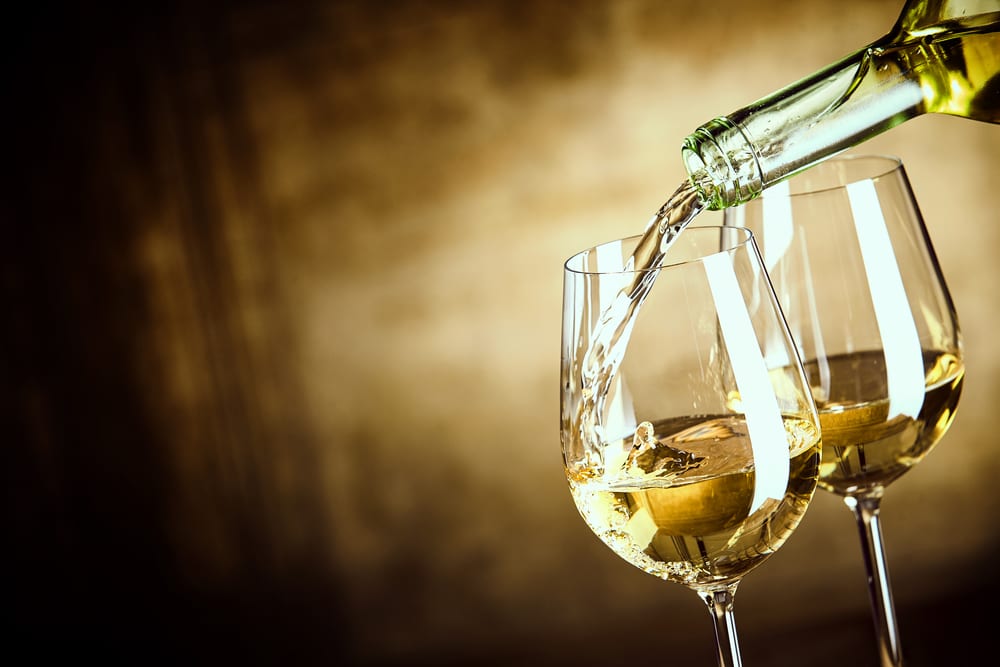 For a fresher, lighter effect on the palate to pair with asparagus or lemon chicken, try our Sauvignon Blanc with lemony aromas and notes of freshly cut herbs. After opening the bottle and pouring everybody the first glass, it's a good idea not to place it on ice, but instead let the bottle sweat on the table. The aroma and character of white wine changes slightly as the temperature rises, which is sure to complement your meal as it goes on.
Our Otra Tierra Sauvignon Blanc is a classic example of why this Chilean variety is so very popular. Crisp and very refreshing, Otra Tierra will garnish your guests' palate with tropical fruit flavours and a zingy hint of acidity, perfect for pairing with fish, shellfish, salads and mild cheeses.
And who could forget prosecco? This bubbly favourite starts any party on its own, but you can also use it to make show-stopping cocktails. Rim a cocktail glass with brown sugar, add fresh cranberry juice, and the juice and a few seeds of a pomegranate. Top off with prosecco and serve with skewered cranberries for a tart yet exciting cocktail that pairs excellently with appetisers or fresh fruit.
Click here to view our full wine, beer and spirits list, and find out what other unique pairings you can offer diners this holiday season.
The Designated Driver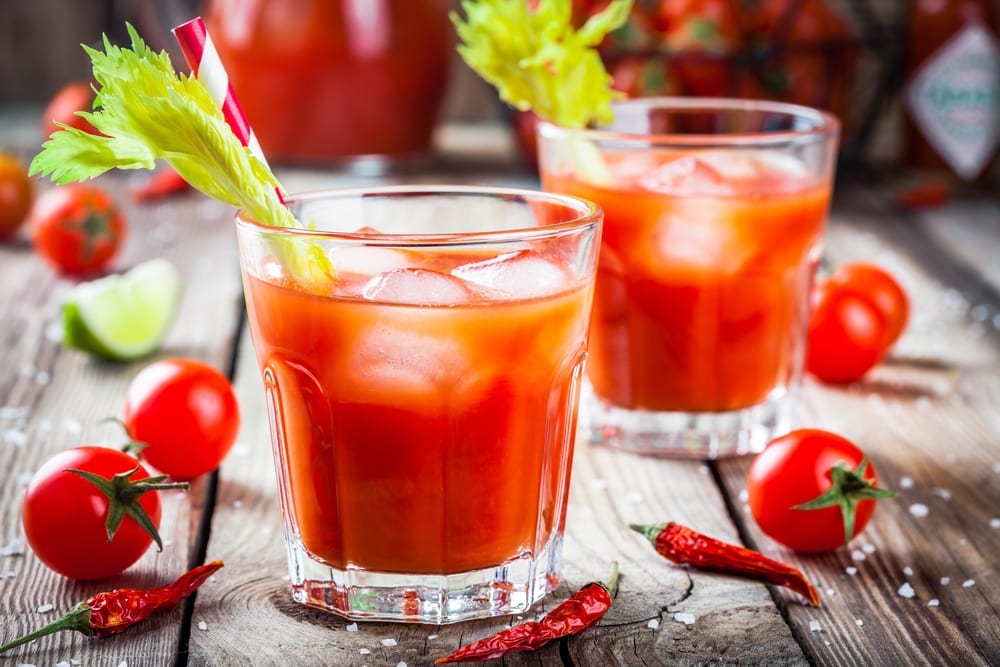 Just because you're sober, doesn't mean the party's over. Whether for health reasons or to look after your friends – or maybe you've gone a bit heavy the night before – alcohol-free options are getting more popular, and a lot less boring. Garner a sigh of relief from your teetotal dinner guests by offering them alcohol-free Silk Tree Irish Spirit, Stonewell 0% cider or Heineken 0% along with the usual tea, coffee, soft drinks and sparkling water.
Better yet, invite them for a mocktail – some fantastic flavour combinations can be achieved without the alcohol. Try a virgin Bloody Mary, or booze-free mojito: simply muddle mint leaves with sugar in a pestle and mortar, add the juice of one lime over ice, and top up with soda water.
Or, try a non-dairy alcohol-free eggnog! Add almond milk, raw honey, egg yolks, cinnamon and nutmeg and blend until smooth. Pour into a saucepan and add cloves, stir over medium heat and add vanilla extract once thickened. Strain out the cloves, place into an airtight container and chill overnight. Serve with a sprinkle of cinnamon and nutmeg. Bliss!
Keep in mind, Christmas time means ingredients should be rich, and glitter and sparkle added wherever possible. Anything goes at this time of year, so no matter if you're preparing an elegant soiree or a cosy family gathering, there's a range of alcoholic (and non-alcoholic) beverages to suit every crowd.