The Christmas Chef: 9 Steps To Build The Perfect Festive Menu
Christmas is the perfect time to show off creative menu ideas and showcase seasonal ingredients. From warming drinks and festive desserts to twists on Christmas classics, a holiday menu can be a clever way to maximise profits during a time of year when diners are more willing to treat themselves.
1. Experiment with set menus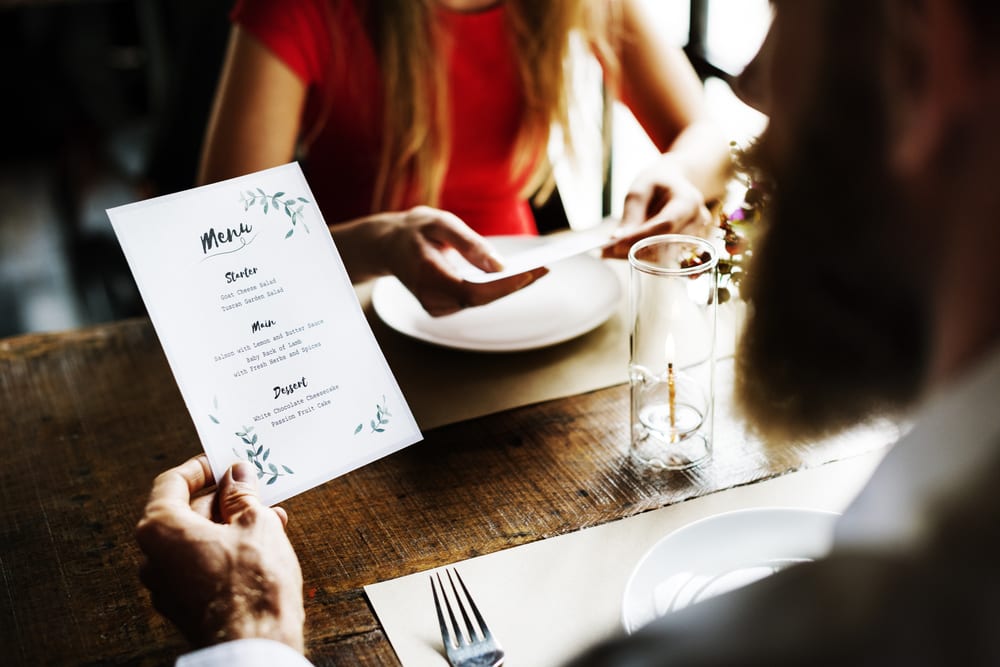 Offering set menus at Christmas is an efficient way to promote multiple sales and keep menu options to a minimum. Remember, this is going to be one of the busiest periods of the year – so anything that keeps your kitchen running smoothly will be a bonus.
It's all about making life easier for your kitchen staff – and putting a limit on the number of items available to customers via a set menu means that dishes can be turned around in a shorter amount of time.
Not only is the set menu a timesaver, but also a great promotional tool – offering a bespoke wine-tasting experience with each course, or discounted desserts when only two dishes are advertised on the menu, is a great way to upsell to your customers and make the most of the holiday rush.
This is particularly true for banquets or large events, where they will allow you to serve large numbers of people in a short space of time.
2. Don't shy away from luxury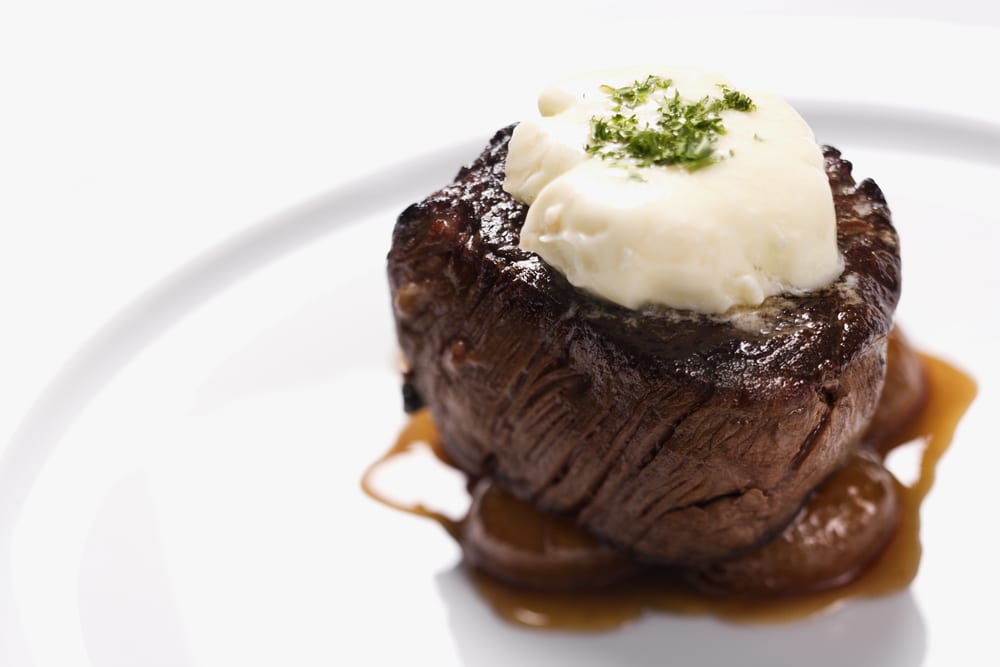 At this time of year, diners will be more willing than usual to splash out a little – so be sure to accommodate those who choose to do so.
Quality Irish Beef is the surest way to add a touch of elegance to any offering. Consider featuring award-winning Irish Hereford Beef Fillets on a set menu, or put a decidedly traditional Irish twist on your menu with Spiced Beef.
Beyond this, consider how your drinks and dessert options can be overhauled or augmented (see below) to make sure customers can feel like they're living their best life this season.
And remember: Always position the most profitable items at the top and bottom of the menu to attract the most attention.
3. Strike a balance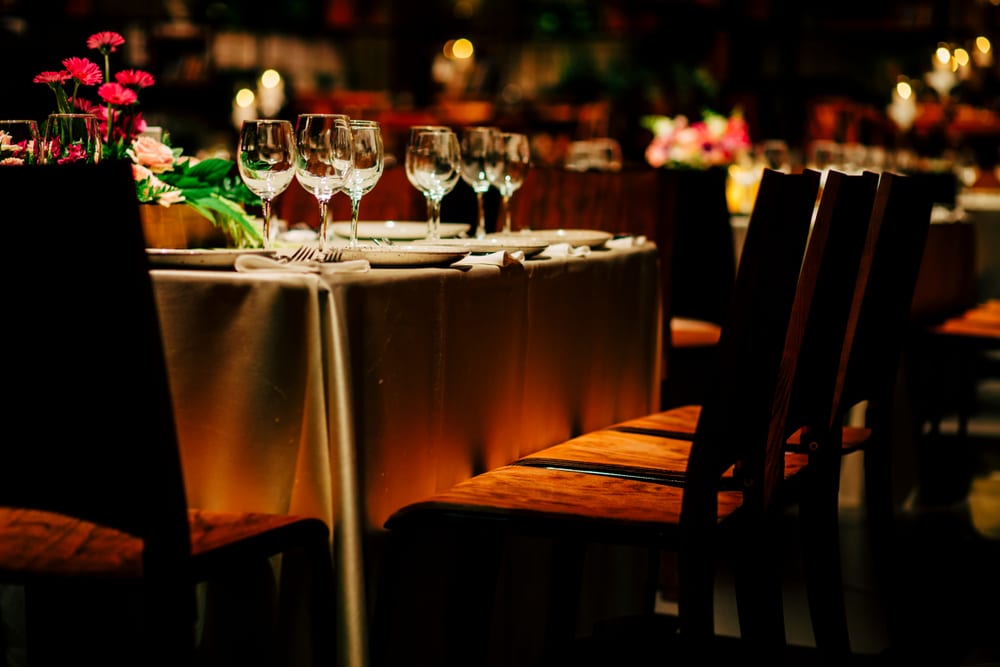 A Christmas menu should offer the very best of the traditional favourites diners expect to see, in partnership with a flair unique to your own establishment.
You always want your regular customers to see your restaurant as their destination of choice, especially during the Christmas season – and thus, the last thing you want to do is stray too far from your overriding vision.
Similarly, while customers will be willing to splash out and even try new things, it's also worth trying to frame these through social and cultural cues we associate with this time of year – warmth, richness of flavour, and a little healthy indulgence!
4. Get some game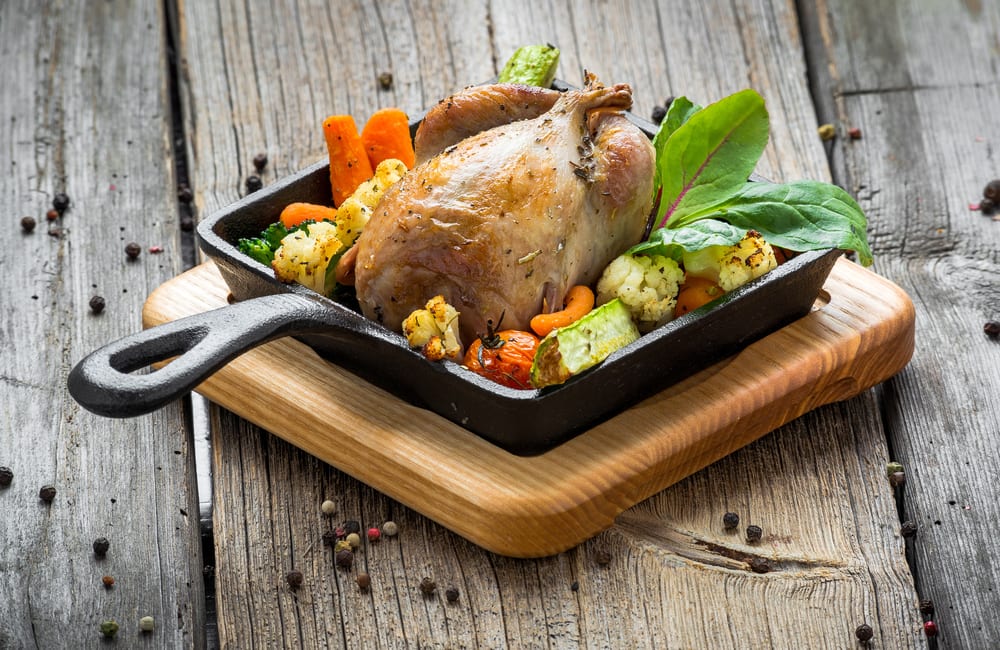 As we mentioned above, the Christmas season is an ideal time to offer customers premium menu options – and Irish game fits this bill perfectly.
Try introducing game using recipes that are familiar to most diners: put a twist on a traditional Christmas roast by using pheasant in place of the turkey, a luxurious venison Wellington, or a quail starter.
Venison haunch and saddle cuts roast beautifully, while venison stewing meat is perfect for game pies and casseroles. Wood pigeon is an unusual, yet exceptionally tasty dish.
And remember: When it comes to cooking game birds, the main thing to remember is that they are lean meats that can dry out easily during cooking. Use extra fat, or try preparing them in roasting bags.
For serving pheasant and guinea fowl, one bird generally will feed two to three people. Guinea fowl has a distinctive flavour somewhere between chicken and pheasant. Quail, meanwhile, has a high proportion of lean, meaty flesh to bone, and a delicate flavour – though it is a small bird, so one will serve one person as a starter, and you'll need two for the main course.
5. Remember the vegans and veggies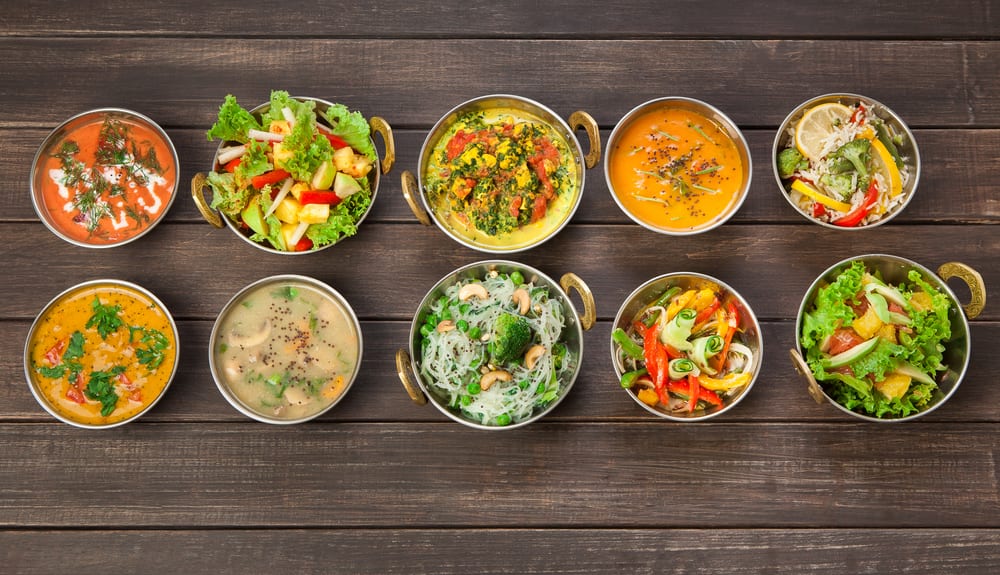 A recent report found that one in five Christmas dinner hosts will be catering for vegetarian or vegan guests. Based on those odds, you're bound to have at least a handful during each sitting this season.
On a functional level, it's not difficult to prepare for this – from ensuring that your roast vegetables are kept away from the meat while cooking, to double-checking that your cheese boards are suitable for vegetarians. Vegan cheeses occupy a whole other realm – one that's fascinating to dive into!
But beyond this, remember to view your meat-free menu through a creative lens as well, making sure your veggie diners have more to choose from than the same old risotto or goat's cheese tart. The quinoa salad they devoured in July may not go down so well amidst a backdrop of twinkling festive lights!
For more information on this topic, and a few more ideas, check out our article on the top pitfalls to avoid when crafting seasonal menus for vegans and vegetarians.
6. Toy with tradition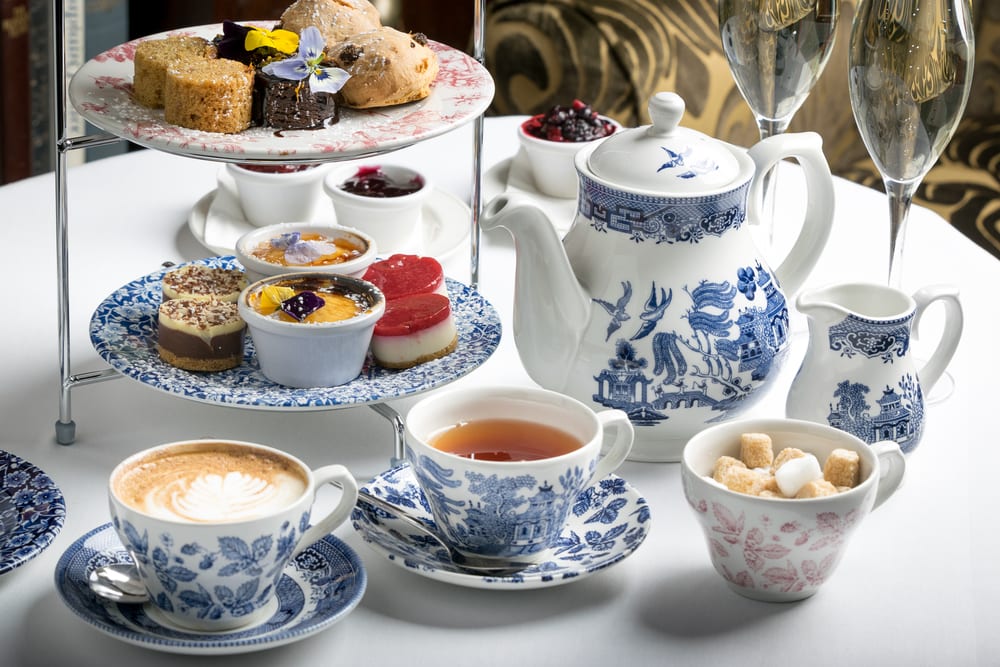 Christmas is a reflective time, perfect for reconnecting with old favourites, but that doesn't mean these comfort dishes can't benefit from a spruce-up. Turkey's feathered friends such as duck, goose and chicken can all offer alternative Christmas flavours while still providing the all-important roast experience.
Afternoon tea is an elegant staple which can really come into its own at Christmas. More restaurants are now offering savoury teas to breathe new life into the occasion, with a mixture of hot and cold options including smoked salmon on brown bread, fresh oysters, seared scallops, crab claws and langoustines. Quality seafood holds its own in this experimental: simply pair with a chilled Sauvignon or Champagne for an attractive menu that can command a high price tag.
Remember, some customers may prefer not to experiment too much at Christmas, so make sure you offer your standard fare as well – but you can elevate these by using the choicest cuts and carefully prepared side dishes. 
7. A menu is only as good as the team that supports it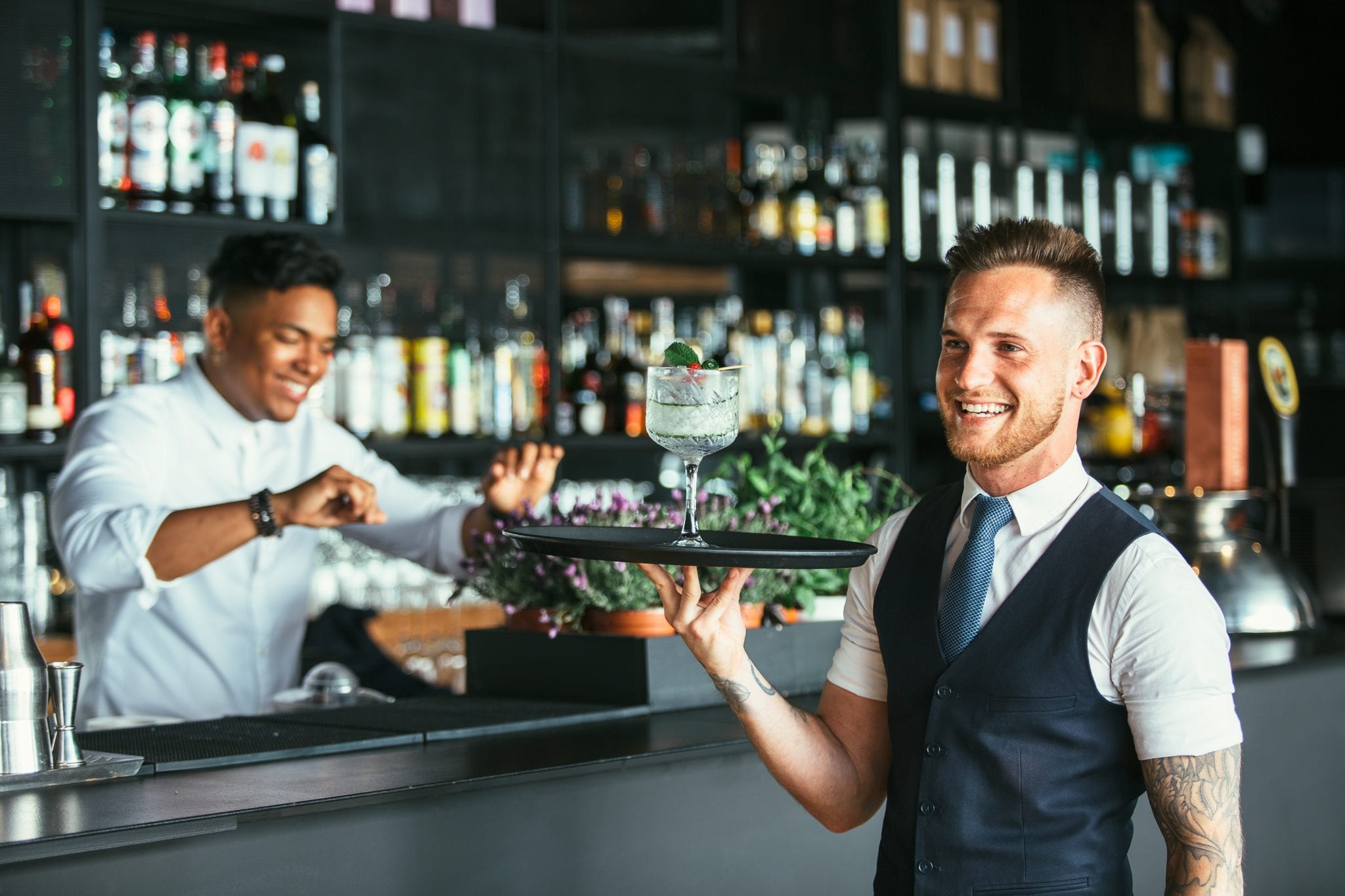 Make sure your team is ready for the Christmas rush, both in terms of increased traffic and seasonal menu changes. Most importantly, they should be able to confidently upsell profitable items. They should be experts on any new Christmas menu offerings and readily suggest side dishes or starters to complement.
Seasonal staff should be brought onboard swiftly, and efficiently. They don't need to know the entire history of your restaurant, but they do need to know the wine list and how your customers expect to be addressed. And after the Christmas rush, don't forget to reward your staff for a good job: a workplace meal, some chocolates, or just a heartfelt "well done" and "thank you" goes a long way and ensures that returning staff continue to do their best for you.
See our article on the top tips to get the best out of your seasonal staff for more information.
8. Offer sweet inspirations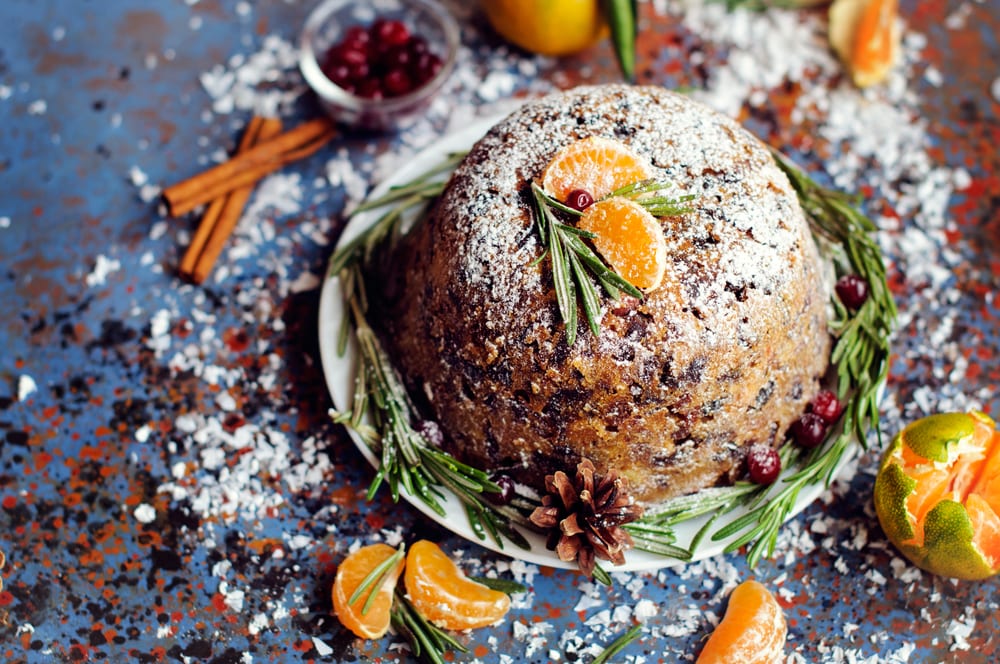 How many of us diet all year in anticipation for Christmas? Successfully, not many – but the Yuletide season is still one of indulgences. This is a great opportunity to add extra seasonal dessert offerings to your selection – especially when they're pre-prepared and need just an attractive presentation to make them shine.
Warm, spiced aromas rising from traditional Christmas puddings create a welcoming atmosphere, drawing customers in from the cold outdoors. Mince pies are always a great addition, and sorely missed if overlooked. Nostalgia is a force to be reckoned with, and many people have great memories of traditional Christmas desserts that will be easy to capitalise on.
Not every customer will plump for heavy, traditional fare, so include novelties such as wintry-flavoured doughnuts or muffins for an extra choice for afternoon treats, and ensure rich chocolate desserts, warm puddings and creamy, fruity concoctions have a place on your menu.
For vegan desserts, think outside the normal fruit salad. Dark chocolate is almost always vegan (do check), and combined with red fruits you can create a ganache to die for. Oat cream lends a cosy, full-bodied warmth to crumbles, and vegan custard is now readily available for baked spiced apples.
And petits fours make a classy addition to any Christmas menu when served with the tea and coffee course – helping to add upsells that ensure you won't be out of pocket as your customers enjoy an extra treat.
9. Find the perfect pair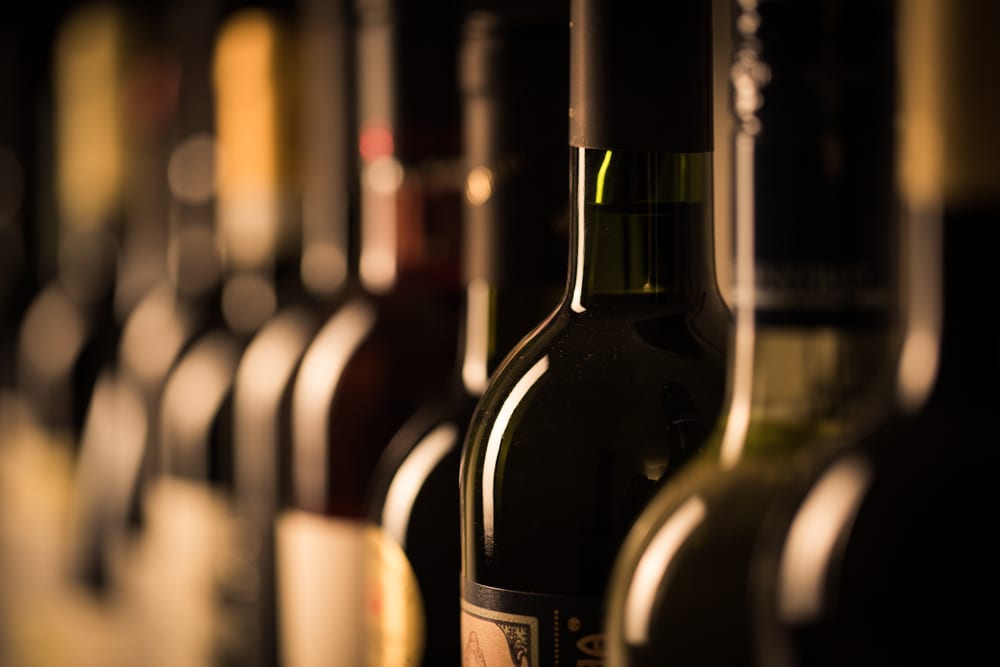 The right wines should complement your Christmas menu perfectly and add a touch of seasonal elegance.
Remember, when it comes to wine, the term 'room temperature' actually refers to cellar temperature, meaning that red wine should be served at cooler temperatures than you might think – lighter, fruitier reds should be served at the low-end of the temperature range, while more full-bodied options will benefit from being a little warmer.
As always, make sure you've stocked up on the appropriate stemware for serving. Eagle-eyed customers are guaranteed to notice.
If you offer carafes of tap water, make sure the wait staff list still or sparkling as first options; these are easy ways to increase profits of this service must-have.
Never skimp on the coffee selection. So often an afterthought, good quality coffee offers upsell opportunities from petit fours to mini desserts, helping you increase profits with little effort. Upgrades like flavoured syrups and whipped cream are easy ways to add indulgences to the classic after-dinner coffee that will please both customers and your pocket.
For more drinks menu inspiration, check out our article on the top tipples which are bound to delight your diners this holiday season.
Follow these nine steps, and your menu will be a standout success for this Christmas season and many more to come.