The Christmas Chef: 5 Menu Items Diners Want This Festive Season
In 2018, a study* was conducted asking diners a fundamental festive question: what was your favourite part of Christmas dinner?
The results were somewhat surprising, with unexpected choices around meat – and a humble vegetable being crowned king of Christmas. Read on and find out what your guests are really looking forward to seeing on their plate.
38% – Cranberry Sauce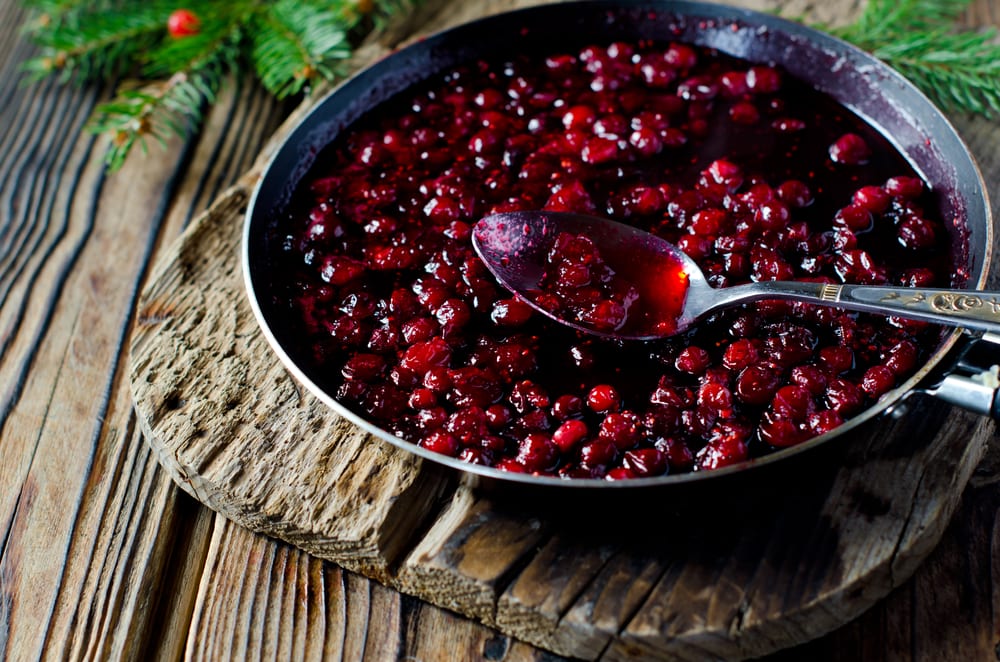 It's the tart, ruby-coloured jewel on the turkey crown, and while we love it, few survey respondents cited it as a Christmas dinner essential.
These findings present a perfect opportunity to put a twist on this Christmas classic and bump it up the rankings for next year. Create an exciting Christmas eggs royale by combining crispy potato cakes with smoked salmon and fresh spinach, topped with cranberry hollandaise. Pair for a boozy brunch with a cranberry whisky cocktail – cranberry sauce, lemon juice, whiskey and ginger beer, stirred over ice.
For an unexpected main, try crispy turkey tacos with cranberry chipotle crema, with spring onions, cranberry sauce and chipotle mayo.
52% – Turkey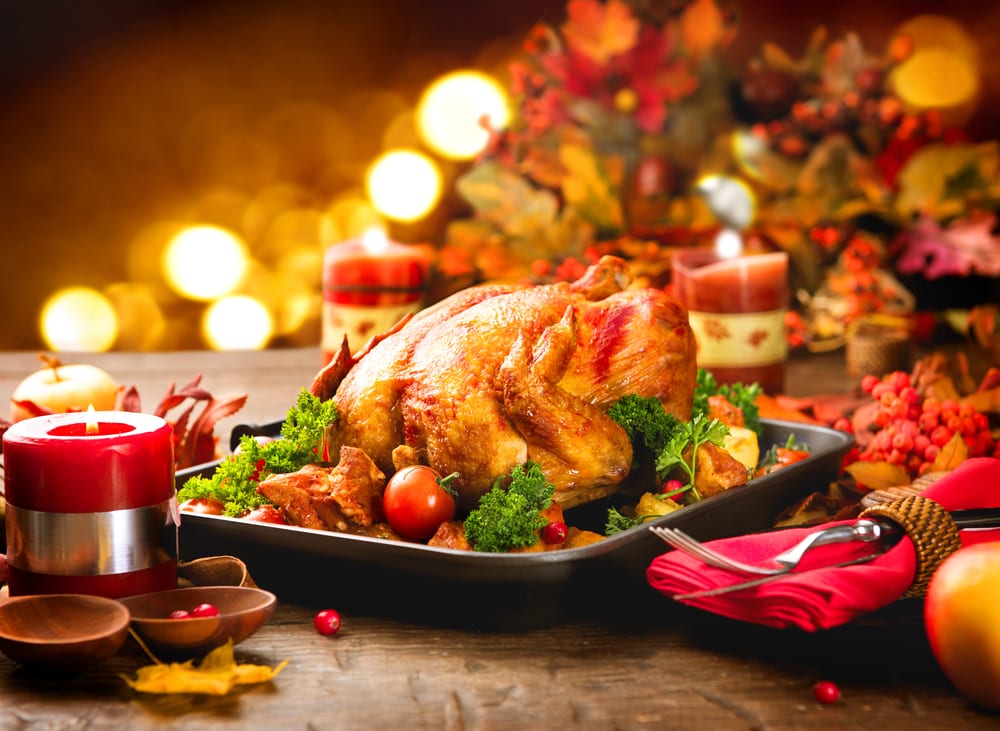 Only half of survey respondents said the turkey was what they most looked forward to when planning their Christmas dinner. So why not try substituting more unusual, flavourful game meats such as duck, which makes an ideal turkey replacement and pairs wonderfully with the fruity, spicy orange flavours we associate with Christmas. 
You can even try offering pigeon or pheasant, paired with red cabbage purée or slices of ham. Game birds are lean and can dry out easily during cooking, so use lots of good quality fat such as grass-fed butter or olive oil. One pheasant or guinea fowl will feed two to three people, whereas pigeon is the perfect portion for one.
62%-66% – Brussels Sprouts, Carrots and Stuffing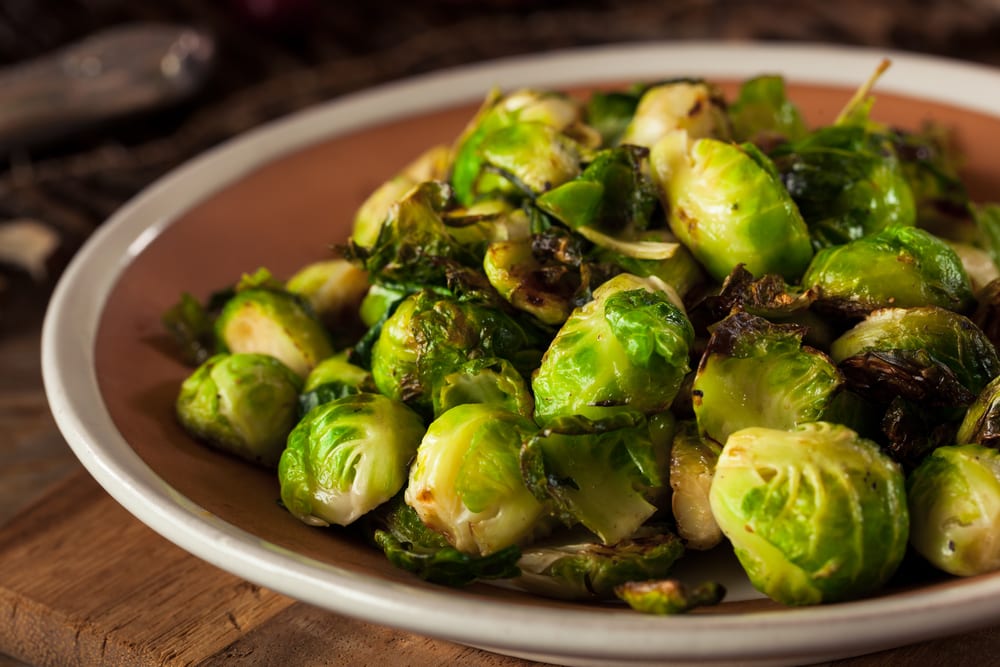 Make no mistake, the side dishes are of huge importance when it comes to Christmas dinner. The fact that Brussels sprouts made it on the list is proof that enough people love them to make them worth the effort – so make them special!
Add chestnuts and smoked bacon pieces to sprouts, drizzle with olive oil and roast until golden brown for an indulgent twist on this classic. Create a hearty and colourful array of root vegetables with carrots as the main star. And you can get really creative with stuffing, depending on the meat or meat alternative you're pairing it with. Try an orange hazelnut stuffing for duck, or a traditional sage and onion with turkey. Add applesauce to pair with ham and warm, spiced ginger flavours for goose.
75% – Gravy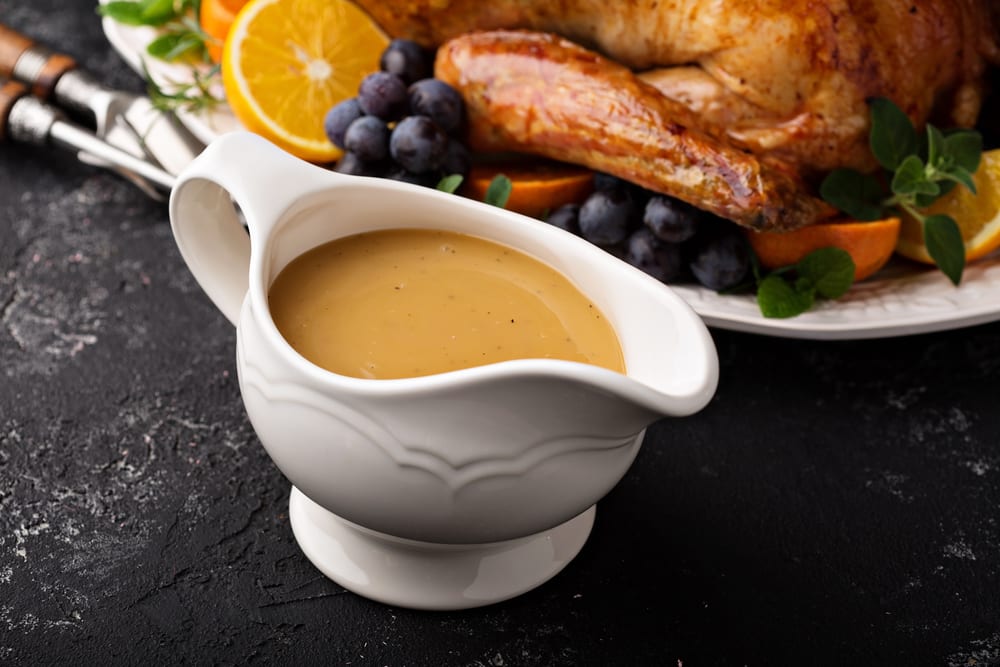 This sauce truly is the star of the show, so you shouldn't treat it as an afterthought. Have a minute to spare? Throw out the gritty granules and make your own from scratch – just combine the juices from your roast meat of choice (or beef broth) with cornflour, black pepper and a little nutmeg.
Alternatively, if you're anticipating a Christmas rush, choose to invest in an indulgent pre-prepared recipe. It's nice to dream that we'll all have the time to make gravy from scratch, but efficiency is key when delivering a consistent, cost-effective service to your guests. Try bouillon paste as a starting point, or a rich demi-glaze to complement your mains. Don't forget vegan and vegetarian alternatives for those who choose to go meat-free this season.
85% – Roast Potatoes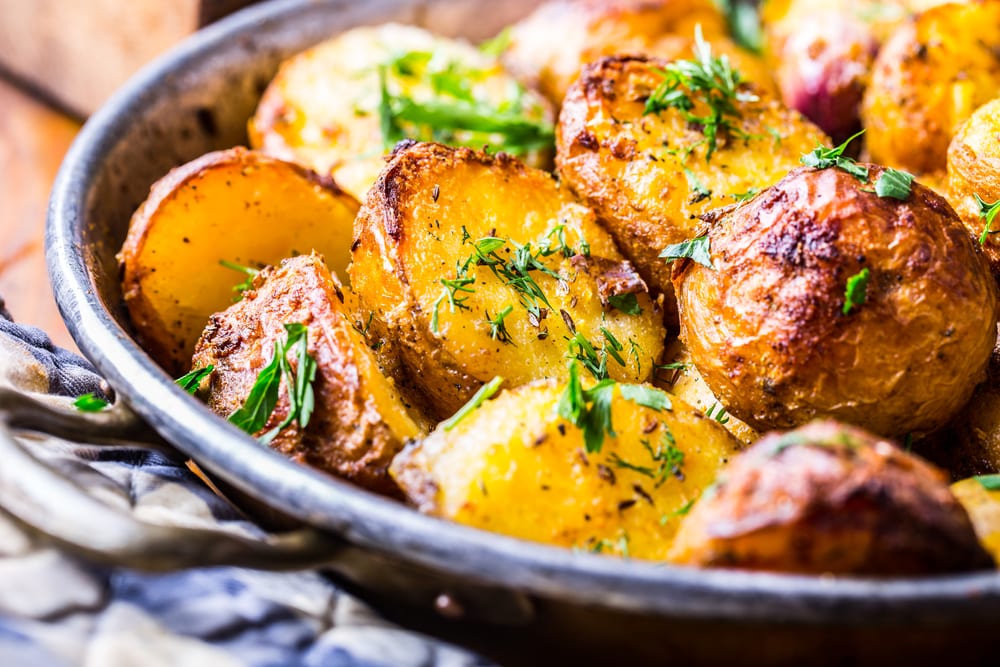 Turns out, what makes survey-takers' plates is the humble roast spud. Everyone loves a perfect roastie, crispy on the outside and fluffy on the inside, so this is where you need to go all-out to impress your guests.
Go all-out on luxury by roasting your potatoes in goose fat. It's traditional, flavourful, and can really make this side dish shine. For a vegetarian and vegan alternative, try olive oil infused with rosemary. Sprinkle with sea salt flakes, and you're all set!
It's scientifically proven that the elements of the Christmas dinner guests love the most might not be what you expect – so stay ahead of the curve by planning your festive menu accordingly. Attention paid to the little things will leave your guests hungry for more.
*2018 survey conducted by Schwartz Spices