At Sysco Ireland, we are currently reviewing our approach to Sustainability.
Sustainability emerged as a focus area in our most recent Sysco Speaks Survey and we want to reflect our colleagues interest in this area by developing a strategy that meets the needs of our local market, supports the communities where we live and work while also aligning with the Sysco global Sustainability pillars of
People, Planet and Product.

.
Through this strategy we are committed to caring for people, sourcing products responsibly and respecting the planet while living our purpose of 'Connecting the world to share food and care for one another'.
Based on this we will focus our efforts on the following areas.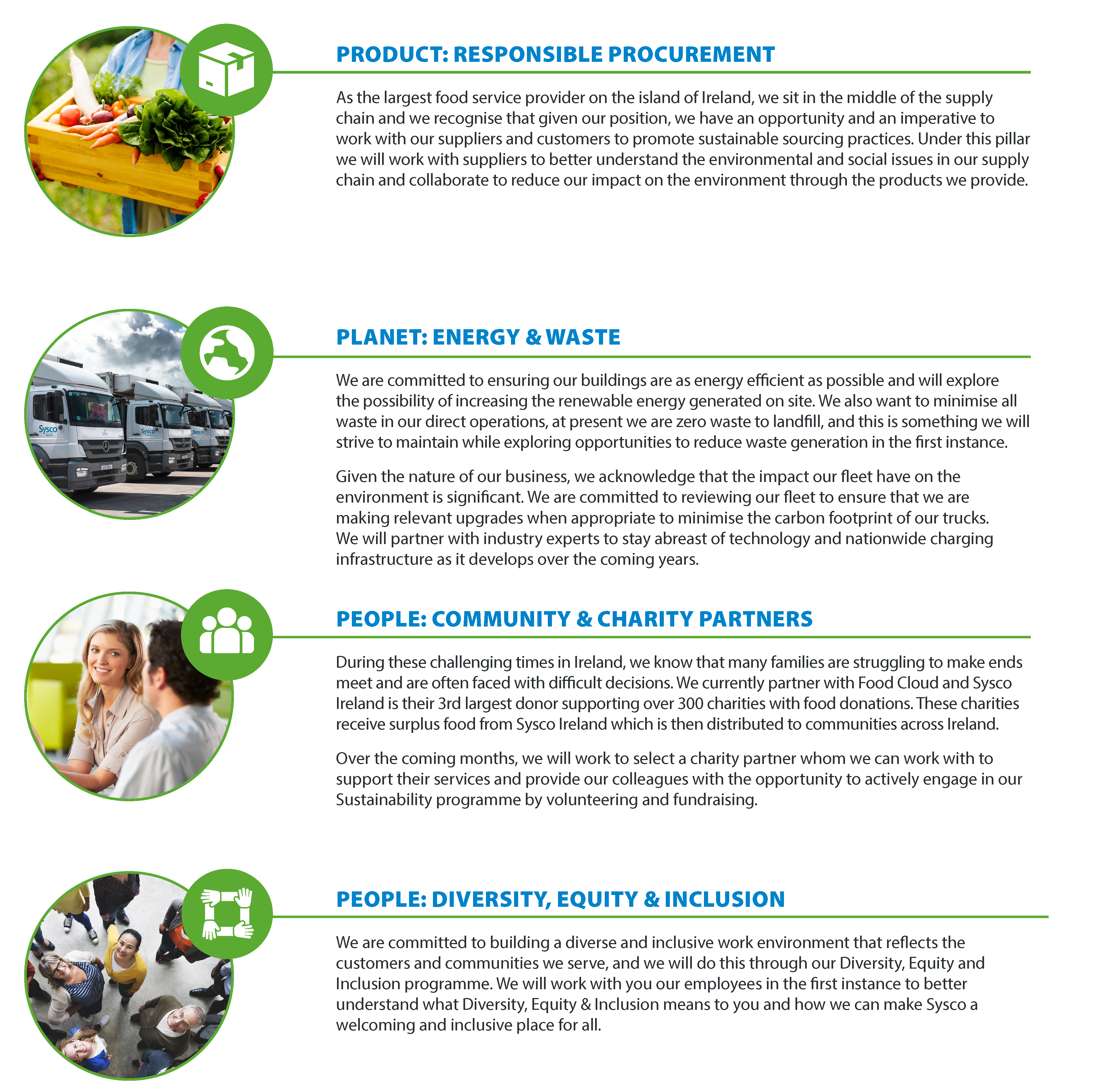 We look forward to sharing updates of our Sustainability strategy, vision and targets in the coming weeks and working with you all to achieve our goals.
Want to talk about Sustainability at Sysco further?
Email: irl-sustainability@sysco.com